About Jencor Underwriting Centre
The Jencor Advantage
Contact our mortgage brokers at Jencor Underwriting Centre to enquire about our mortgage services.
Jencor Underwriting Centre has been serving Canadians since 1987 and has originated over 14 billion dollars in mortgages. We work for you in delivering unbiased mortgage advice and offer the widest choice of mortgage options from dozens of different lenders including Canada's largest banks, broker lenders, private lenders and more.
What this means to you is, we save you Time and Money. The Jencor Edge provides our clients with the right advice as your Mortgage Broker. We recognize people are unique and by understanding their needs, we make the mortgage experience simple and carefree. In addition, Jencor Underwriting Centre has outstanding relationships with lenders who work extra hard to support our deals and provide great pricing for our clients. Our Mission is to partner with our clients in achieving their Dream of Homeownership through Advice, Trust, Service and Integrity.
Customer Oriented Service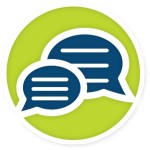 At Jencor Underwriting Centre, we put our customers first and strive to serve them better. Our ever-increasing clientele is a clear indication of our commitment and focus to serve them better. We help our customers pick the right mortgage solutions according to their need, and then personalize them to suit their individual requirements. Our aim is not only to provide the best service but also to establish a long-lasting relation with our customers.
Highly Qualified and Experienced Mortgage Staff
Our team at Jencor Underwriting Centre is comprised of some of the most dynamic and experienced personnel from the mortgage industry, having a thorough knowledge of the area. We will provide all the necessary advice and guidance that you might require for your mortgage application, interest rate negotiation, or any other related procedure. We constantly work towards offering you the best solution in the most cost-effective manner.
Efficiency Through Flexibility
The mortgage industry is extremely dynamic and volatile. Rates may change drastically in a matter of hours. Jencor Underwriting Centre is quick to detect such changes and keeps its customers well informed and updated at all times. Our processes and systems are flexible and easily adapt to such fluctuations so that the customer is never at a loss.
Industry Leading Products & Services
We offer a wide array of products, tools and services that are designed specifically keeping the mortgage industry in mind. Our online tools and calculators take care of all the numbers and calculations involved, quickly and accurately.