WHY THEY'RE NOT REALLY IN THE MORTGAGE BUSINESS
Categories: Dominion Lending Centres , Mortgage Broker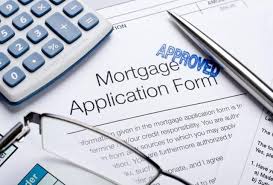 Often, when we talk to you about mortgages, Mortgage Professionals will provide you a set of choices involving banks, credit unions and single service mortgage providers called a "Monoline" and a recommendation.
Many times, if it's a good fit, we recommend a Monoline, as your first option.
It's important to recognize the differences between the two, Monoline and Bank, because they are very different businesses and how they approach mortgages can have a very significant impact on you.
Monoline mortgage companies are in the business of providing nothing but competitive mortgages to you, your family and friends. It's important to stress that they offer competitive mortgage products. As a group, they provide great rates and more importantly, flexible mortgage repayment terms, all in an effort to be competitive.
They want your mortgage business because it's their sole business line and they want to do well, both for you and for their investors.
The big banks are not in the mortgage business. They are in the financial services business. It's very important to understand that their focus is not about being competitive in the mortgage business.
"Huh?" I know, it doesn't seem to make a lot of sense, but let me explain…
When you work at a bank, you hear all the time that the bank doesn't make any money on its mortgage portfolio. You come to see how true this is when you see the incredible focus that a bank has on minimizing costs, how it's almost impossible for you to step out of the normal process to help clients with special circumstances.
Because maximizing profit is the true goal of minimizing costs, every bank follows the "Golden Mean".
In art, the Golden Mean is a strict proportional guideline for creating great art.
For a bank, the Golden Mean of profit is the strict proportion of average products and services per client. Their golden number is that each client has an average of more than of 2.75 products and services. For example, if you have a chequing account, a mortgage and a Visa, you're profitable for the bank. Move any one of those and you're not profitable anymore.
The intense focus on profit and managing costs means you pay more for mortgage financing. Not on something as obvious as interest rate, but on the options. Say for example you're in a fixed rate mortgage and you need to pay out your $350,000 mortgage out before the five year term expires. Its not that uncommon, probably two in five of you reading this will do it.
If you were to pay out two years into a five year term, depending on who you're dealing with, the penalty can be a little as $1,500 or as much as $13,000 depending on the lender you choose. Banks typically charge higher penalties because they're not in the mortgage business – they don't need to be competitive and also as a way to closely manage costs.
This post and some of the recent articles you've seen floating around may lead you to think that your average Canadian Bank is a manifestation of Mr. Robot's Evil Corp. They're not; managing costs is what drives profit for them – saving 10 cents means 3 dollars more profit – so even phone to phone contact for them is considered an extra cost.
The most important thing for you to remember is that they're not really in the mortgage business, that's why you need to connect with a Dominion Lending Centres mortgage specialist – to understand all your options.
If you want more information on this or mortgage financing in general, please give a DLC mortgage specialist a call today.
JONATHAN BARLOW
Dominion Lending Centres - Mortgage Professional
Jonathan is part of DLC A Better Way based in Surrey, BC.
To view the origional article click here